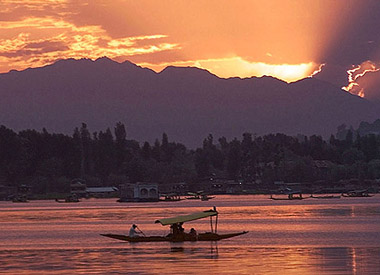 'If there is a Paradise on earth, he said after seeing Kashmir, it is this, it is this. One problem, however, with any Paradise is the envy it tends to arouse.'
That is indeed the sordid truth as M.J.Akbar chronicles the story of the troubled valley, Kashmir, with poignancy, sarcasm, dry humour, remorse and great emotion. The book begins with the origin of Kashmir, its myths, legends, the stories surrounding the beautiful land, its saints, its kings and emperors.
It isn't a tough read at all, which is an excellent sign for any non-fiction book. The book is at its best when it details the entry of the British into India and Kashmir, the freedom struggle, its confusions, partition, accession, war, peace etc. That's the real deal. The real triumph, if and when it comes, is only due to the spirit of the Kashmiri which Pandit Kalhana says 'may be conquered by the force of spiritual merit, but not by the force of soldiers'
Great men and not-so-great men made their mistakes. Kashmir was their litmus test, the quintessential Achilles heel, politically, and many faltered. The problems were far too many, their repercussions were of scary proportions and it only seemed to get worse. But it is during the troubled times, the harshest of moments that history brings forth its greatest heroes. And so it does here.
Sheikh Mohammad Abdullah is a fascinating man and this book is a wonderful tribute to him and his spirit to unify, strengthen and bring pride to Kashmir and to make a state beyond religious and other borders. No, Sheikh Abdullah wasn't flawless. Who is? But as the author points out beautifully:"This man was much more important than his mistakes."
The book presents the martyrs ( the tale of Mir Maqbool Sherwani is just heart-wrenching and brought me to tears), the heroes, the freedom fighters, the politician and the common man who makes Kashmir, in an unforgettable, comprehensive form. It is as political as it is historical- the Nehru-Gandhi family , especially their relationship with the Abdullahs ( which continues, very interestingly, till today , with Rahul Gandhi and Omar Abdullah ) is analyzed and for someone like me who loves reading of dynasties and their politics, the book gave me almost all I needed.
To the reader who isn't acquainted well enough with Indian history or politics, I wouldn't recommend this book. But for the ardent admirer of history, politics and its manifold controversies, this book is just the treat you've been waiting for.