Grab your current read and let it fall open to a random page. Post two (or more) sentences from that page, along with the title and author. Don't give anything vital away!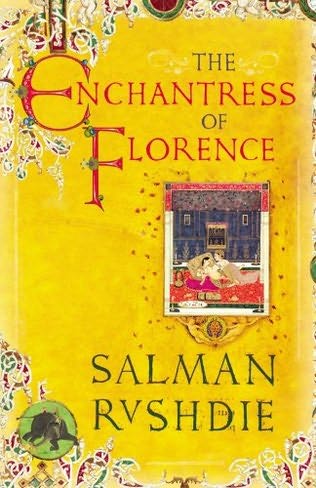 I'm currently 100 pages into Salman Rushdie's
The Enchantress of Florence
, a book that I'm reading for my book club, and it's been captivating so far. Out of many witty lines and quotes so far, here's a good excerpt:
"The emperor Abul-Fath Jalaluddin Muhammad, king of kings, known since his childhood as Akbar, meaning 'the great', and latterly, in spite of the tautology of it, as Akbar the Great, the great great one, great in his greatness, doubly great, so great that the repetition in his title was not only appropriate but necessary in order to express the gloriousness of his glory - the Grand Mughal........"
As you can see...Rushdie clearly likes his long sentences ;)