NOTE: Yes, I do write a lot.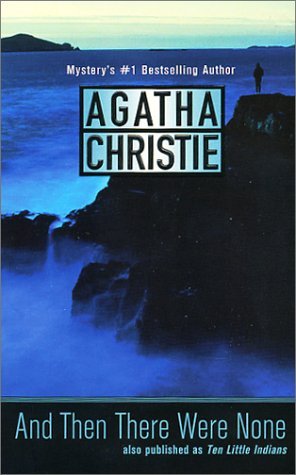 Continuing from Harry Potter, I immersed myself into a sea of books be it sexy-yet- not- too- intelligent Sidney Sheldon, hard core Robert Ludlum, captivating John Grisham books or Arthur Hailey. Agatha Christie marked another fandom which I made myself a part of. Whodunnits never go out of style and the more I read Christie, the more I got stumped, the more I delved into each of her books, each of which surprises and astonishes me at one point or the other.
And then of course, the other great fandom- Austenian literature captivates me. To be honest, it was Matthew Macfadyen who first did, not to mention my British weakness, but then I knew I had to read the book, just like I did for HP and I fell in love with Mr. Darcy and 'Pride and Prejudice' *See blog id* So much so that 'The relevance of Pride and Prejudice ' was my topic of analysis in an exam for which I received a Distinction. But it is 'Sense and Sensibility' that is my favourite Austen, perhaps since I can relate well to the positions of Marianne and Eleanor. 'Northanger Abbey' is easy, swift and great to read. George Knightley makes 'Emma' a great read, adding to Austen's brilliance in making the heroine a flawed character. The moment I start comparing my life or society in general with Austen's books and wonder aloud about what Austen would have done in today's scenario, it is cue for my family to flee away from me. Whatever.

Popular books( Bridget Jones' Diary, Size 12 is not Fat) , award winning books( The Color Purple, The Inheritance of Loss') , biographies( The Kennedys, Rajiv Gandhi, Queen Elizabeth II etc), autobiographies( M.K. Gandhi, Richard Branson), non-fiction( The Argumentative Indian), historic non-fiction ( Freedom at Midnight, Indian Summers, The Tudor Era) have charmed me too. There are just so many books, so little time. But to review them, analyze them, enjoy them, what better place to start, than online?

I review on Goodreads too, so I shall paste my reviews/views/comments/rants/lists both here and there. In the mean time, happy reading! =)